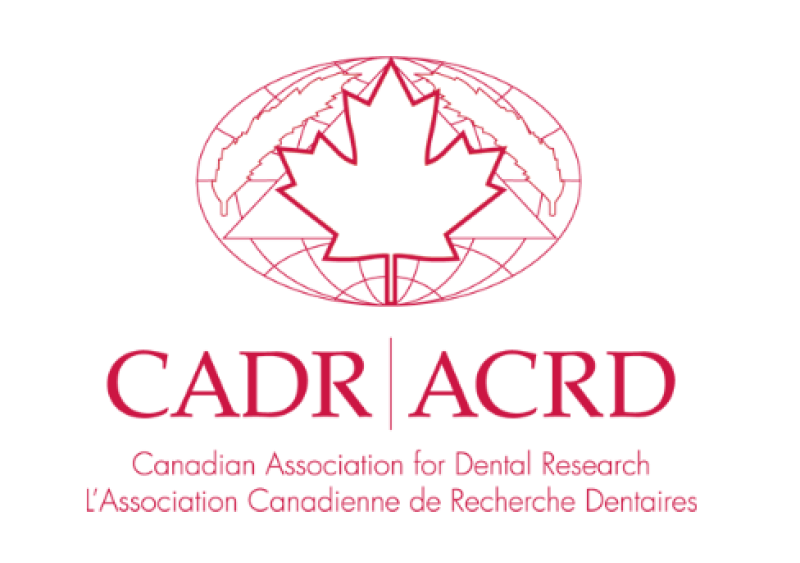 Latest News
Renew your membership for 2022 today!
Renew your 2022 CADR/IADR membership or join CADR. Please go to the IADR membership page.
Upcoming Meetings
Meetings are important forums for exchanging ideas and expanding the network in oral health research across disciplines. The IADR General sessions and the AADR/CADR Annual meetings attract a large number – 4-6,000 – participants, with backgrounds from basic science to clinical application.
Institutional Section Members
The Following Universities are Institutional Members of the CADR:
University of Alberta
University of British Columbia
Dalhousie University
Universitie Laval
University of Manitoba
McGill University
Universite de Montreal
University of Saskatchewan
University of Toronto
Western University
Awards
Faculty Researchers
The Canadian Association for Dental Research (CADR) along with the Association of Canadian Faculties of Dentistry (ACFD) are pleased to recognize exceptional contributions to dental research at Canadian Universities through the CADR/ACFD National Dental Research Award.
Students
The CADR-NCOHR Student Research Awards are sponsored by the Canadian Association for Dental Research (CADR) and by the Network for Canadian Oral Health Research (NCOHR). In 2022-23, a total of 18 CADR-NCOHR Student Research Awards were given out. Sixteen students received awards to present their research at the AADOCR/CADR Annual Meeting in March 2023. Two students received First Place awards and will represent Canada at the IADR Hatton Competition in June 2023. The list of winners is available here. 
Contact the CADR

Melissa O'Connor
CADR Operations Manager
Email me