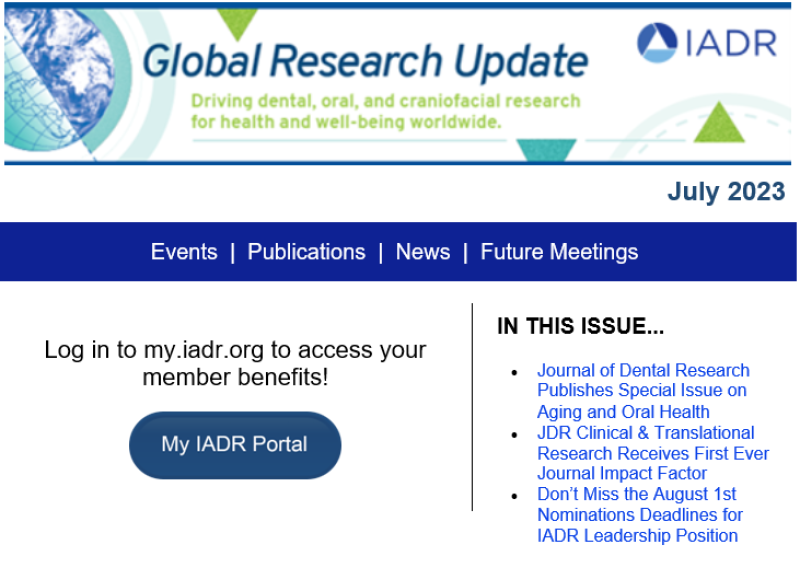 Global Research Update Monthly Newsletter
Stay up-to-date with the latest from IADR and the dental, oral, and craniofacial research field. The monthly Global Research Update newsletter provides timely news to our members throughout the world.
For issues before 2020 contact IADR

Advertising in the Global Research Update
The Global Research Update is a monthly e-newsletter published by the IADR and distributed to IADR members worldwide. Advertising is available in each issue on a first-come, first-served basis. All advertisements must be submitted by the second Thursday each month. Electronic files at 600 x 100 pixel are accepted in a gif or jpg format. No animation or flash.
| | |
| --- | --- |
| 1 issue | $500 USD |
| 3 issues | $1,200 USD |
| 6 issues | $2,000 USD |
| Special post meeting issue | $750 USD |
To advertise in the Global Research Update contact:

IADR/AADOCR Media
Marketing and Advertising
Email me