Alexandria, VA, USA – The International Association for Dental, Oral, and Craniofacial Research (IADR) and American Association for Dental, Oral, and Craniofacial Research (AADOCR) have announced that JDR Clinical & Translational Research (JDR CTR) has selected Vanessa Muirhead as Associate Editor.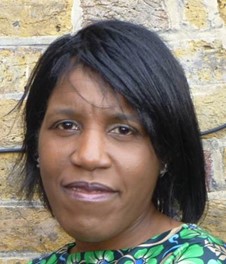 Muirhead is a Clinical Reader in Dental Public Health at Queen Mary of University of London (QMUL), UK. She gained a first-class Bachelor of Science (BSc) honors degree in Experimental Pathology and a bachelor's degree in dental surgery (BDS) at QMUL. After working as a community dentist across England, she completed a master's degree with Distinction in Dental Public Health before being awarded an international fellowship at the University of Toronto, Canada to complete her PhD. She acquired further competitive funding from the Canadian Institute of Health Research to pursue postdoctoral research at McGill University, Montreal, Canada. She is a specialist in Dental Public Health registered with the UK General Dental Council. She is currently the Program Director of the Master's Degree in Dental Public Health, Policy, and Leadership course at QMUL. 
Muirhead has an established record of conducting and publishing applied, clinical, and translational research using innovative quantitative, qualitative, and mixed method research methodologies. She also has extensive experience of multidisciplinary and interdisciplinary research involving patient and stakeholder engagement and using co-design approaches. Her international reputation for addressing clinically relevant and often unexplored research questions has given her a breadth and depth of methodological expertise and publication insights. Her unique skillset has been used on several Editorial Boards and in her role as an Associate Editor for the Community Dentistry and Oral Epidemiology Journal.
About the JDR Clinical & Translational Research
The JDR Clinical & Translational Research (JDR CTR) is a peer-reviewed, quarterly journal that encompasses all areas of clinical and translational research in the dental, oral, and craniofacial sciences. Launched by IADR and AADOCR, JDR CTR provides a resource for clinicians, scientists, academics, researchers, and policy makers across the entire spectrum of the dental community. Follow JDR CTR on Twitter @JDRClinTransRes!

About IADR/AADOCR
The IADR is a nonprofit organization with a mission to drive dental, oral, and craniofacial research for health and well-being worldwide. IADR represents the individual scientists, clinician-scientists, dental professionals, and students based in academic, government, non-profit and private-sector institutions who share our mission. The AADOCR is the largest Division of IADR. Learn more at www.iadr.org.