The American Association for Dental, Oral & Craniofacial Research (AADOCR) is entitled to send qualified individuals to compete in the IADR Hatton Competition and Awards. These individuals will be selected on the basis of an oral presentation competition to be held at the AADOCR Annual Meeting & Exhibition.
The competition is designed for junior investigators (junior, senior and post-doctoral) who exhibit potential for a productive career in dental research. Mentors are strongly urged to support and select a project for the competition that is original, well-planned, and carefully executed. Mentors are also urged to ensure that the correct Category for Competition is selected.
Award Prize
$1000 first place winners and $500 second place winners (one in each category)
Key Dates
Applications Open:
Jul 26, 2021
Applications Closed:
Oct 18, 2021
Eligibility
Must be U.S. citizens or non-citizen nationals of the United States
MUST be AADOCR members
Entrants cannot have won previously in the same category
2021 Recipients:
Junior Category – Second Place
Charlotte Martin
Epigenetic Editing of Endogenous Periodontal Transcription Factors by CRISPR Activation
Columbia University, New York, NY, US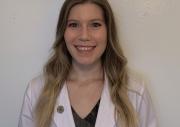 Junior Category – First Place
Natalie Atyeo
Oral Herpesvirus Infection Induces FOXQ1, a Novel Lytic Cycle Promoter
University of Florida, Gainesville, US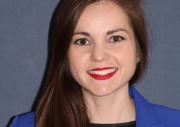 Senior Category – Second Place
Waheed Awotoye
Whole-Genome-Sequencing Reveals de-novo Mutations Associated with Nonsyndromic Cleft Lip/Palate
University of Iowa, Iowa City, US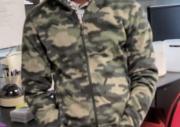 Senior Category – First Place
Kyle Vining
Mechanical Checkpoint Regulates Monocyte Differentiation in Fibrotic Matrix
Harvard University, Boston, MA, US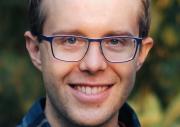 Post-doctoral Category – Second Place
Zhi Ren
Supraorganism-like Interkingdom Interactions during Biofilm Initiation in Saliva
University of Pennsylvania, Philadelphia, US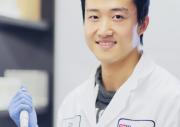 Post-doctoral Category – First Place
Joshua Emrick
Determining the Function of Tooth-innervating Trigeminal Sensory Neurons
NIH-NIDCR, Bethesda, MD, US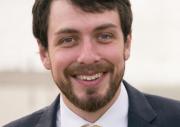 Questions about the award?

Anthony Jones
Awards, Fellowships and Grants Coordinator
Email me