Research Topic: Public Dental Health
The purpose of the IADR John Clarkson Fellowship is to allow investigators to obtain training and experience in dental public health at a center of excellence. The Fellow will receive funding for accommodation, subsistence, and travel (up to $15,000) following approval.
Key Dates
Applications Open:
Jul 11, 2023
Applications Closed:
Oct 17, 2023
Eligibility
Hold a degree in dentistry or in a scientific discipline (dental, masters, or PhD). Be a member of IADR and actively engaged in research in dental public health.
Applications are accepted from post doctoral investigators for a sponsored Fellowship in Dental Public Health. It is intended that the fellow will spend up to six months at a research facility outside his/her institution and/or country studying aspects of public dental health of relevance to his/her country. The subject of public dental health is intended in its broadest context, i.e., health services research, epidemiology, prevention, diagnostics, health promotion, etc. The Fellowship is in honor of John Clarkson, who served as Executive Director of IADR/AADR from 1990-97. This Fellowship is awarded every two years.
2022 Recipient
Duangporn Duangthip
The University of Hong Kong, SAR, China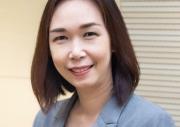 Have questions about this award?

Beatrice Nguyen
Awards, Fellowships and Grants Coordinator
Email me