The William J. Gies Award is given for the best paper published in the Journal of Dental Research during the preceding year. Nominations are made by individuals, by the Gies Award Committee, and by the Editor of the JDR. Most IADR/AADOCR awards are restricted to certain disciplines of research, but the JDR Gies Award is one of the few open to anyone who publishes in the Journal of Dental Research.
Key Dates
Applications Open:
Jul 11, 2022
Applications Closed:
Dec 05, 2022
Eligibility
Nominations are accepted for any papers published in the Journal of Dental Research.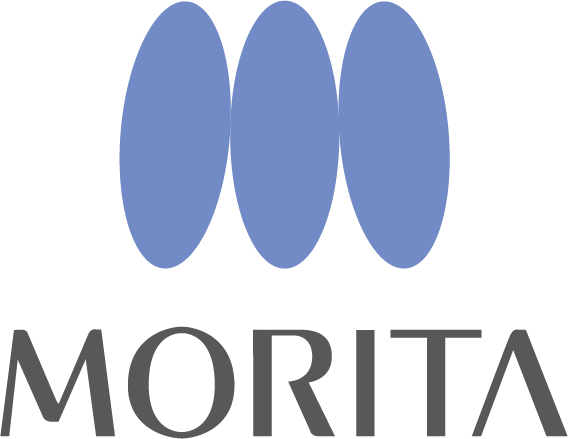 Supported by J. Morita Corporation
Award
The Gies Award consists of a $1,000 monetary prize and a plaque which will be presented at the Opening Ceremonies of either the AADOCR/CADR Annual Meeting & Exhibition or IADR General Session & Exhibition.
Nomination
IADR/AADOCR members are invited to send nominations for outstanding papers published in the JDR between July 2020 and June 2021.
2021 Recipients
Biological Research
Horizontal and Vertical Transfer of Oral Microbial Dysbiosis and Periodontal Disease
(L-R): Joe Aduse-Opoku, Ahmed Hashim, Mike Curtis, Mark Payne, Susan Joseph and
(not shown) Asil Alsam, William Wade
J Dent Res 98(13):1503-1510, 2019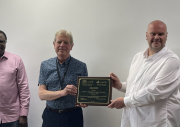 Biomaterials & Bioengineering
Functionalized Graphene Oxide Shields Tooth Dentin from Decalcification
(L-R): Tadashi Yamamoto, Yuta Nishina, Mohammed Zahedul Nizami, Shogo Takashiba, Yuki Shinoda-Ito)
J Dent Res 99(2):182-188, 2019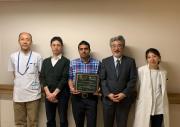 Clinical Research
Cell-Based Regenerative Endodontics for Treatment of Periapical Lesions: A Randomized, Controlled Phase I/II Clinical Trial.
Claudia Brizuela, Gastón Meza, Dennise Urrejola, María Andrea Quezada, Guillermo Concha, Valeria Ramirez, Ioannis Angelopoulos, María Ignacia Cadiz, Rafael Tapia-Limonchi, Maroun Khoury
J Dent Res 99(5):523-529, 2020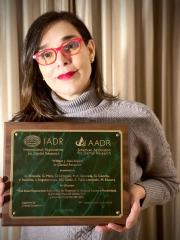 Questions? Contact Us.

Anthony Jones
Awards, Fellowships and Grants Coordinator
Email me