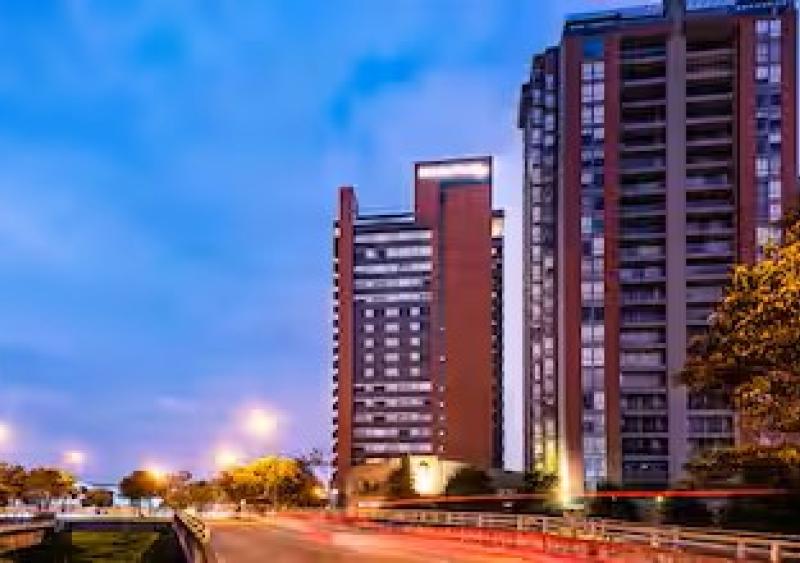 DoubleTree by Hilton Bogota Salitre AR
Address: No. 22-99, Ave. Carrera 60 Bogota, Colombia
Phone: +57 601 7477333
Rates: From $89 U.S./night single occupancy
DoubleTree by Hilton Bogota Salitre AR offers a 5-star accommodation in Bogota. Located 3,4 km from Agora convention center, with 199 spacious rooms with the best view to relax. This hotel includes daily shuttle transportation from the Hotel to the Ágora Convention Center and back to the hotel every hour from 7:30 am to 6:30 pm.

Distance to Agora: 14 Minutes/3,4 Km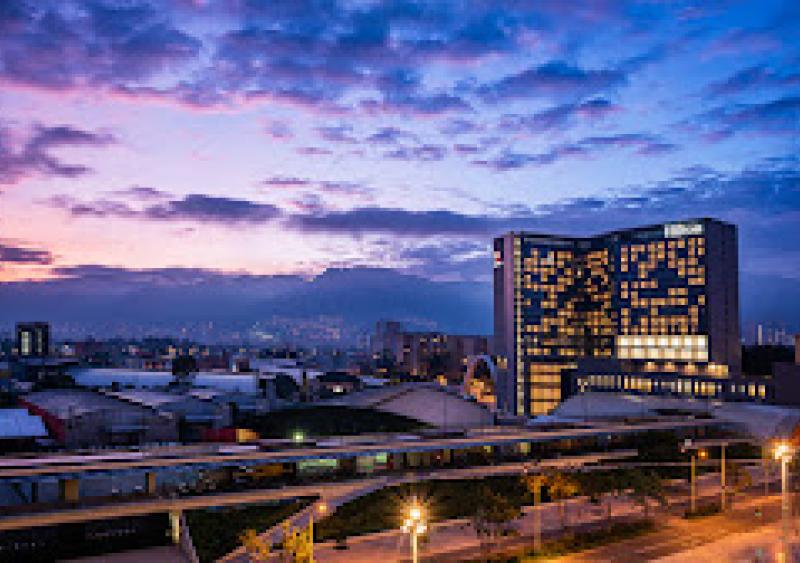 IADR Headquarter Hotel
Hilton Bogota Corferias
Address: Cra. 37 #24 29, Teusaquillo, Bogotá, Cundinamarca, Colombia
Phone: +57 601 4434400
Rates: SOLD OUT
Hilton Bogota Corferias offers 5-star accommodation in Bogotá, located within Corferias Bogota's International Fair Ground and walking distance to Ágora Convention Center.
Discover our culturally inspired interior design and enjoy our sauna and steam room. Our personalized service, magnificent spaces and inspiring design anticipates all needs for both a business traveler and large groups.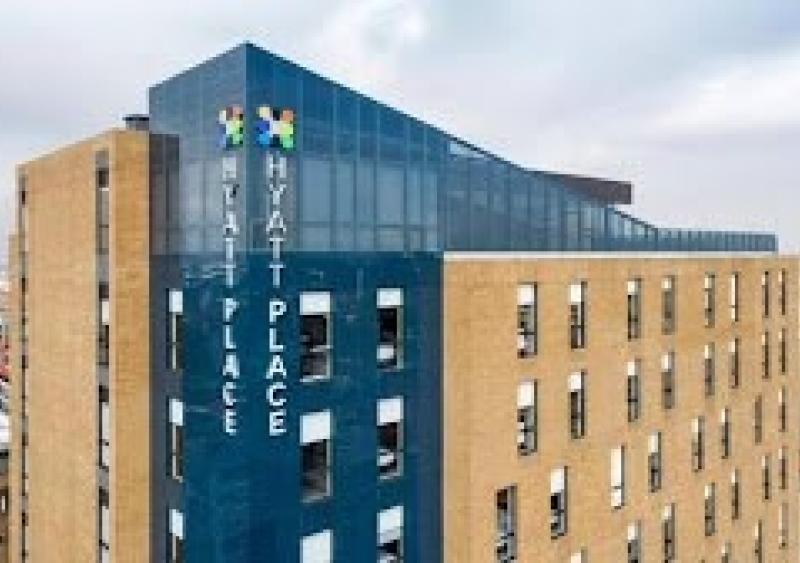 Hyatt Place Bogota Convention Center
Address: Ac. 24 #40 - 47, Bogotá, Colombia
Phone: +57 601 4481234

Rates: SOLD OUT
You will be within walking distance of Agora Convention Center, Corferias Convention Center and the U.S. Embassy when you stay at Hyatt Place Bogota / Convention Center. Rest and recharge in the tranquil Quinta Paredes neighborhood, equidistant from all of the tourism sites of the city. Just a 15-minute drive from El Dorado International Airport. Enjoy our Terrace at the 11th floor with spectacular mountain and city views.
Relax in the peaceful and convenient neighborhood of Quinta Paredes, featuring a Cozy Corner with sofa-sleeper. Feel revitalized and enjoy spectacular views of the mountains from our terrace.
Distance to Agora: 3 minutes (on foot)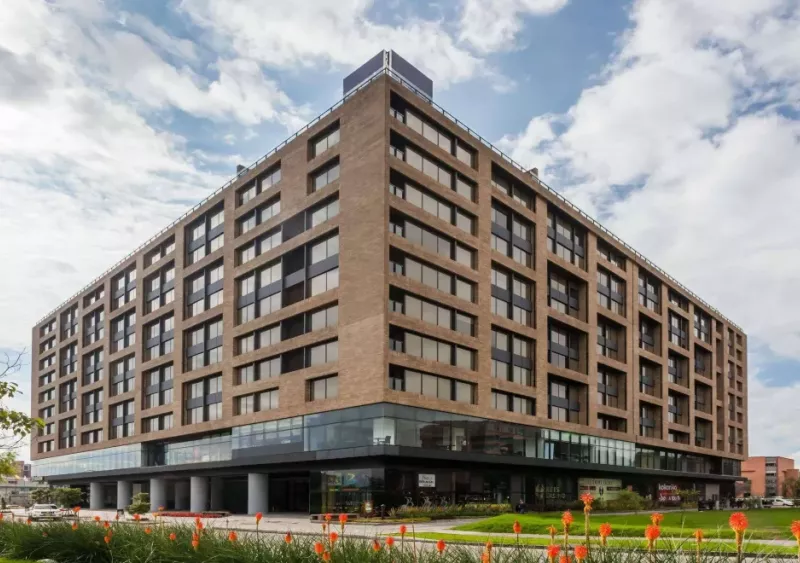 Wyndham Bogota Art
Address: Ac. 24 #51-40, Bogotá, Colombia
Phone: +57 16083000

Rates: SOLD OUT
The Wyndham Bogota Art is a hotel inspired by the young artists of the city.
It has 511 rooms each with its own style that highlights modernity, where comfort, technology, and design mix to make your stay a unique experience. Also offers multiple rooms with capacities from 10 to 400 people equipped with High-tech equipment, restaurant, bar, fitness service included in rate, air traffic screen in the lobby and highly qualified staff available to accommodate all your requests. 

Questions: Contact IADR Housing florencia.cendra@wearemci.com.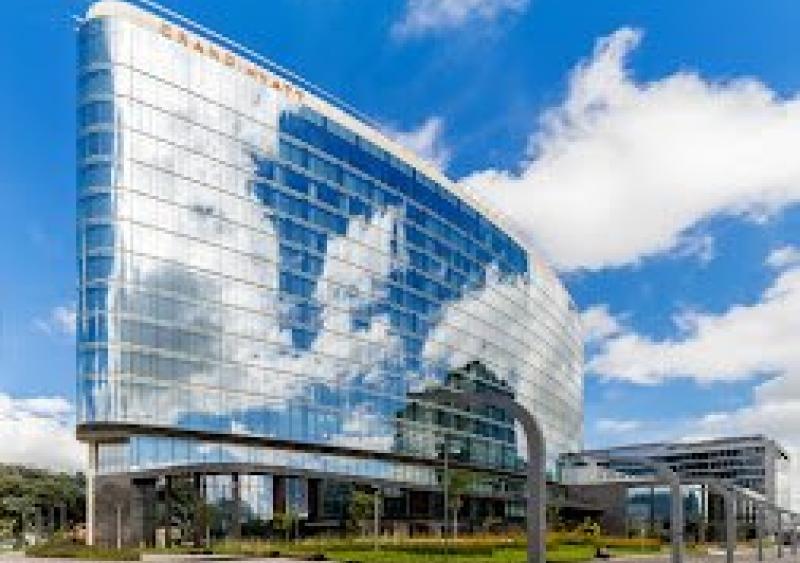 Grand Hyatt Bogotá
Address: Cl. 24a #57 – 60, Bogotá, Colombia
Phone: +57 601 6541234

Rates: SOLD OUT 
The hotel is strategically located, within 10 minutes from the historic center, 2 minutes from the American Embassy and a short walking distance to the Ágora Convention Center. 
Enjoy the best view of the city accompanied by the Andes mountains range. Appreciate more than 55,000 historical pieces at the nearby Gold Museum, climb to the top of Monserrate or admire art at the different museums the city offers and return to relax and revitalize your body at Zaitania Spa. You can end your day with an unparalleled dinner at one of our two restaurants Ushin and Capitalino, or enjoy a drink in our signature cocktail  bar.
More Questions About Traveling?

Leslie Zeck
Director of Meetings
Email me