a. Sugar-Sweetened Beverage Policy
Research has shown that the consumption of sugars has a direct impact on a person's oral and overall health. Sugar intake – particularly in the form of sugar-sweetened beverages – has a correlation to a range of health issues, including dental caries, energy levels, obesity, and Type 2 diabetes, among others.

Implementation:
Sugar-sweetened beverages will not be purchased by IADR for meetings, including IADR-funded events, such as receptions and luncheons.
Fluoridated water will be served at all water stations throughout IADR meetings, where available.
IADR will ensure that low-fat and non-fat milk are served with coffee and tea in addition to half and half.
IADR will encourage other groups holding ancillary meetings during the IADR Annual Meeting to adopt a similar policy.
b. Water Refilling Stations
IADR will provide water refilling stations whenever possible and will encourage attendees to carry personal water bottles. When available, IADR will provide fluoridated water.
c. General Food Policy
Foods served at meetings and conferences are too often high in fat, added sugars and sodium. Coupled with the limited amount of time allotted to physical activity at meetings and conferences, those foods are not conducive to a healthy work environment. Therefore, IADR will work to offer healthier food options to help create a higher-energy meeting environment that supports our members and their ability to eat well and be active.
Implementation:
IADR will offer fruits and/or vegetables every time food is served.
IADR will place healthier foods and beverages in prominent positions, where they are more likely to be seen and chosen.
IADR will provide vegetarian, gluten-free and vegan meal options.
IADR will not serve candy or have candy readily available for attendees at its meetings.
When possible, IADR will offer reasonable portion sizes and/or limit dessert sizes.
IADR will offer whole grain options.
d. Smoking Policy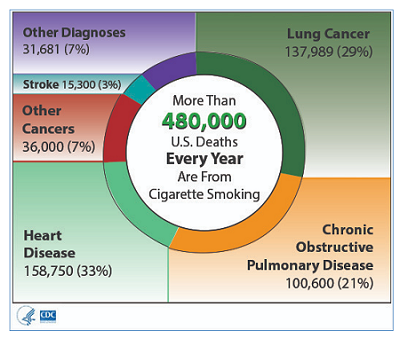 Smoking and inhaling secondhand smoke are hazardous to individuals' health. In addition to the role that smoking and secondhand smoke inhalation play in causing cardiovascular disease and lung cancer, cigarettes and chewing tobacco are also harmful to oral health, resulting in negative possible impacts, such as gum disease and oral cancer. Similarly, vaping, the act of inhaling and exhaling the aerosol produced by e-cigarettes or similar devices, is still being evaluated for health risks, though a growing body of evidence indicates that the chemicals may be dangerous.
Implementation:
IADR Annual Meetings and other IADR-funded events are all designated as tobacco-free, non-smoking (including tobacco cigarettes and e-cigarettes) events. IADR will make every effort to ensure that all meeting spaces and IADR event-associated venues are smoke-free.
IADR will host conferences in cities with comprehensive smoke-free policies that include restaurants and bars.
e. Disease Transmission
IADR will closely monitor and follow international and local public health guidance that may affect the organization of its meetings and events or may restrict participants' travel to them. IADR strongly encourages meeting and event participants to exercise personal responsibility and adhere to guidelines and recommendations for the prevention of infectious disease person-to-person transmission.
Proper hygiene practices—including frequently washing hands, staying home when sick, using a tissue or coughing/sneezing into a flexed elbow and not the hand, and not touching the face—are essential to overall cleanliness and interrupting the spread of disease2. IADR recognizes the importance of these practices to protect its meeting delegates, global headquarters staff and the meeting venue's staff. IADR will promote and encourage hygienic practices among its meeting and event attendees in order to help reduce the spread of germs and illnesses.
Implementation:
IADR will ensure alcohol-based hand sanitizer containing at least 60% alcohol is available at IADR meetings and events.
IADR will confirm all meeting and event venues have clean handwashing facilities.
IADR will provide tissue at meetings and events that participants can take, as needed.
IADR will place reminders about the importance of hygienic practices throughout its meeting and event venues.
f. Fitness and Wellness Policy
Meetings and conferences generally include little opportunity for physical activity and typically involve a lot of time sitting, which leads to reduced concentration and energy levels.
Implementation:
IADR will encourage attendees to continue their regular exercise routines as well as to move regularly throughout the day, including within the meeting space by standing, stretching, etc.
IADR will encourage panelists to periodically break up sitting time.
g. Sustainability Policy
Healthy meetings practices can also minimize the negative impact that meetings and conferences can have on the environment.
IADR would like to move toward more sustainable "green" practices that will reduce waste and implement reuse and recycling techniques. This change will be gradually introduced over time, since members expect to receive materials like the IADR Annual Meeting program book in hard copy.
Implementation:
IADR will have recycling bins available for meeting attendees and staff at all times.
IADR will reduce waste and packaging whenever possible.
IADR will make handouts available online in an attempt to reduce paper consumption.
---
1 Healthy Meeting Toolkit, National Alliance for Nutrition and Activity.
Available here: https://cspinet.org/sites/default/files/attachment/Final%20
Healthy%20Meeting%20Toolkit.pdf
2 Hygiene Etiquette & Practice, Centers for Disease Control and Prevention, National Alliance for Nutrition and Activity.
https://www.cdc.gov/healthywater/hygiene/etiquette/index.html
Related Policy Statements